Brentwood Reservoir Community Solar Project
Overview
DC Water is developing a community solar project on the capped Brentwood Reservoir located at 1450 Brentwood Ave, NE.  NHT Ingenuity Power (NHT-IP), a joint venture between the National Housing Trust and Urban Ingenuity, and SunLight General Capital, have entered a binding site license with DC Water to own and operate the system for the next 20 years. 
The site is an 18-acre property occupied by an operational reservoir, which supplies water to the District of Columbia.  The reservoir is an underground reinforced concrete structure for potable water storage and was first put into service in 1959.  It has a capacity of approximately 25 million gallons.  The 1.8MW solar installation will use approximately 4000 solar panels, some installed on the reservoir cap and some ground mounted on the southern facing slope.  The system is estimated to produce over 2.5 Million kWh/year, which will be provided 100% free to more than 500 low to moderate income households of the District through the DOEE Solar for All program.

Project Location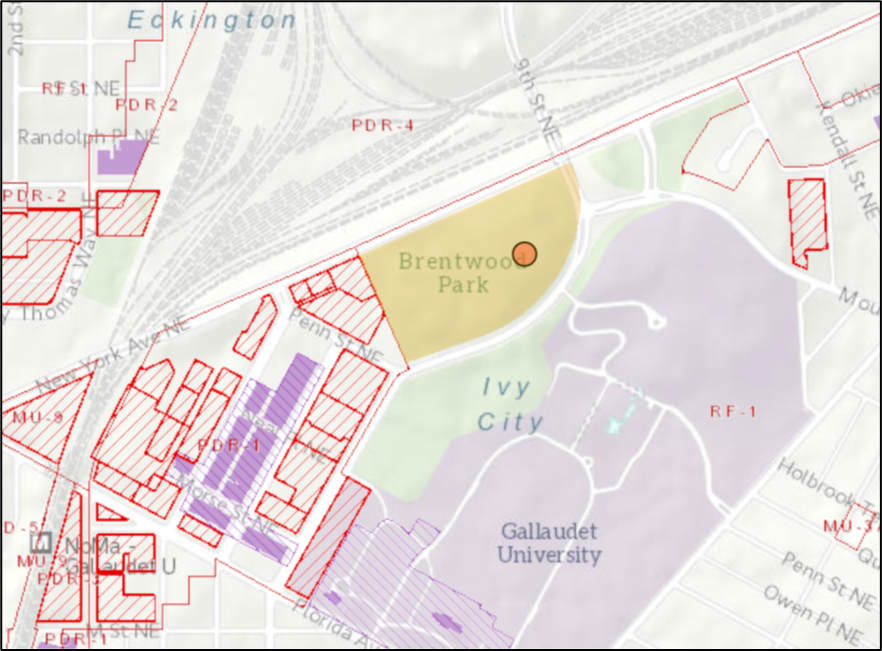 Schedule
Construction is scheduled to begin in June 2022.  The system should be operational in Q1 of 2023.