Do you have Lead pipes? Let us help you find out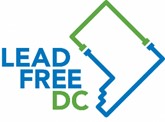 Protecting drinking water from lead sources is the shared responsibility of DC Water and the property owner. DC Water strongly encourages residents to identify and replace any lead pipes or plumbing materials serving their home, especially lead service lines. Lead service lines were predominately installed prior to the mid-1950s in the District of Columbia, but there are records of lead service lines being installed as late as 1977. You can use our service line map to see if your property has, or might have, a lead service line.
Click Our Map to Check for Lead Service Lines on Your Property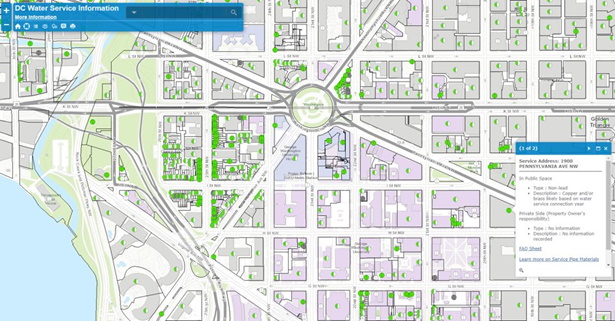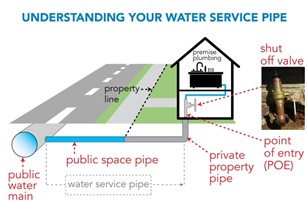 The District/DC Water has collected pipe material data for service lines based on permit records, water main tap records, meter records, and maintenance, repair and replacement work. However, much of the service line pipe material data is based on the historic records and not confirmed.
Inspect Your Service Line to Identify Lead
The water service line coming into many homes can help identify or confirm the pipe material. Click here to learn more about Identifying Lead or use this guide to assist with pipe material identification.
The Most Common Pipe Materials
Service pipes can consist of many different materials. Typical service pipe materials include lead, galvanized steel, plastic, brass and copper as shown below: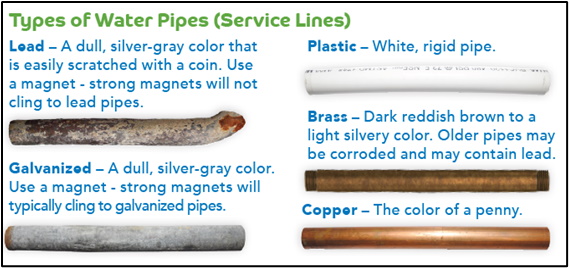 Identify your Pipe Material
You can identify your pipe material by checking your household water service connection inside the home, typically located in the basement. Our Guide to Identifying Service Line Material and the videos below can help you to determine your service line material and/or plumbing material.  You can also contact a licensed plumber to inspect your pipes, but they will likely do the same assessment as described in the guide and videos.
How To Locate Your DC Water Service Line Coming Into Your Home
Lead Pipe Scratch Test
If you have a lead service pipe, we encourage you to take advantage of our lead service pipe replacement program. Click here to learn more.
Help us update our records
If you are able to determine your type of service line material, please send a photograph and your identification of the material to leadtest@dcwater.com so we can update our records. If you are unsure, note that in the email and we will conduct an evaluation and respond.
When the water main was originally installed, the pipe material connecting to the main was the same as the material entering your property. However, service line repairs or property renovations may have changed a portion of the original continuous service line. If you have already replaced your lead service line, please send us a copy of the records by mail or email so we can update our records for your property. In addition, send us a picture of the service line entering your home. This will help confirm the type of pipe material.
Mailing Address
District of Columbia Water and Sewer Authority
Lead Pipe Replacement Program
301 Bryant St NW
Washington, DC 20001
Additional Household Sources of Lead in Drinking Water
While the most common sources of lead in drinking water are lead pipes, lead welding solder, household plumbing fixtures and pipe fittings made prior to 1986, and galvanized steel may also contain lead.
Lead Solder
Solder connects pipes in household plumbing. Until 1987, lead solder was used in household plumbing. If your house was built before 1987, your plumbing may have lead solder.
Brass Faucets, Valves or Fittings
Almost all faucets, valves and fittings have brass components, which may contain lead. Until 2014, brass faucets and fittings sold in the United States and labeled "lead-free" could contain up to eight percent lead. Brass service lines may also contain lead. Effective January 2014, the Reduction of Lead in Drinking Water Act specifies that these materials may not contain more than 0.25 percent lead.
Galvanized Iron Pipes
Household galvanized pipes are old, corroded pipes that were installed in many homes before the 1960s. These pipes can release lead in water if the property has, or previously had, a lead service pipe. Galvanized pipes are made with a protective layer of zinc. However, the zinc layer erodes over time and results in corrosion. When lead is released from a lead service pipe and passes through galvanized plumbing, lead can accumulate on the inside, corroded walls of this plumbing. Lead release from galvanized pipes can vary from home to home and can continue to occur even after a lead service pipe is replaced.