Working Together to Build a Sustainable Community
June 15, 2018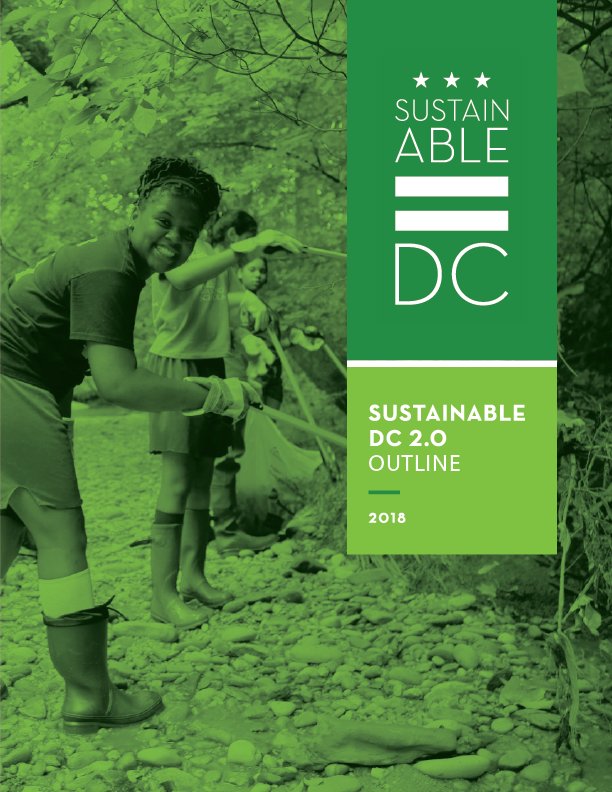 Though blue is our favorite color, green is a close second. SustainableDC recently published the District's Sustainability Plan 2.0, a comprehensive framework of action to make the District of Columbia the healthiest, greenest, most livable city in the United States.
DC Water is an environmental steward with simple goals: to protect the environment and deliver the best quality of service possible. We use research, modern technologies, and industry best practices to keep our waterways and land clean and safe. DC Water continues to proliferate green infrastructure, in line with the goals of SustainableDC and the Department of Energy & Environment (DOEE).
The benefits of using green infrastructure—techniques that take advantage of natural processes such as infiltration and evapotranspiration to minimize pollution—to protect rivers and source water are wide-ranging and significant.
DC Water's ground-breaking Clean Rivers Project uses cutting-edge innovation and practices to improve the health of the Anacostia and Potomac rivers. Combining five impressive tunnels with the implementation of green infrastructure to mitigate combined sewer overflows (CSOs), preventing 96% of CSOs—which would otherwise pollute our rivers—by the year 2030.
DC Water worked with the District Department of Transportation on a green alley partnership to construct permeable pavement in one alley in Ward 2 within the Potomac River sewershed and six alleys in Wards 1 and 4 within the Rock Creek sewershed. This permeable pavement mimics natural conditions to capture (working like a sponge), filter and slow down stormwater runoff before it enters the combined sewer system.
You can help too. DOEE's RiverSmart Program offers tangible benefits for and assistance to install green infrastructure for homes, communities, schools, and rooftops.
Learn more about DC Water's green infrastructure program here, and check out and provide feedback for the District's Sustainability Plan 2.0. Working together, we can all make our community a more equitable, livable, sustainable place for generations to come.