Irving Street Green Infrastructure Project
Overview
DC Water installed bioretention at 14 sites in median islands and the roadside along the Irving Street corridor between Michigan Avenue and North Capitol Street. Although this work was not a Consent Decree requirement, the installation of bioretention is part of the overall flood control solution to mitigate chronic sewer flooding in the area and works in conjunction with the First Street Tunnel and McMillan Stormwater Storage Facility which were constructed in October 2016 and March 2014, respectively.
Bioretention consists of planted filter beds of native vegetation, specialized soil and stone aggregate that typically is slightly depressed into the surrounding landscape. This project will reduce stormwater runoff by installing bioretention facilities to capture, infiltrate and treat stormwater runoff before it enters the combined sewer system.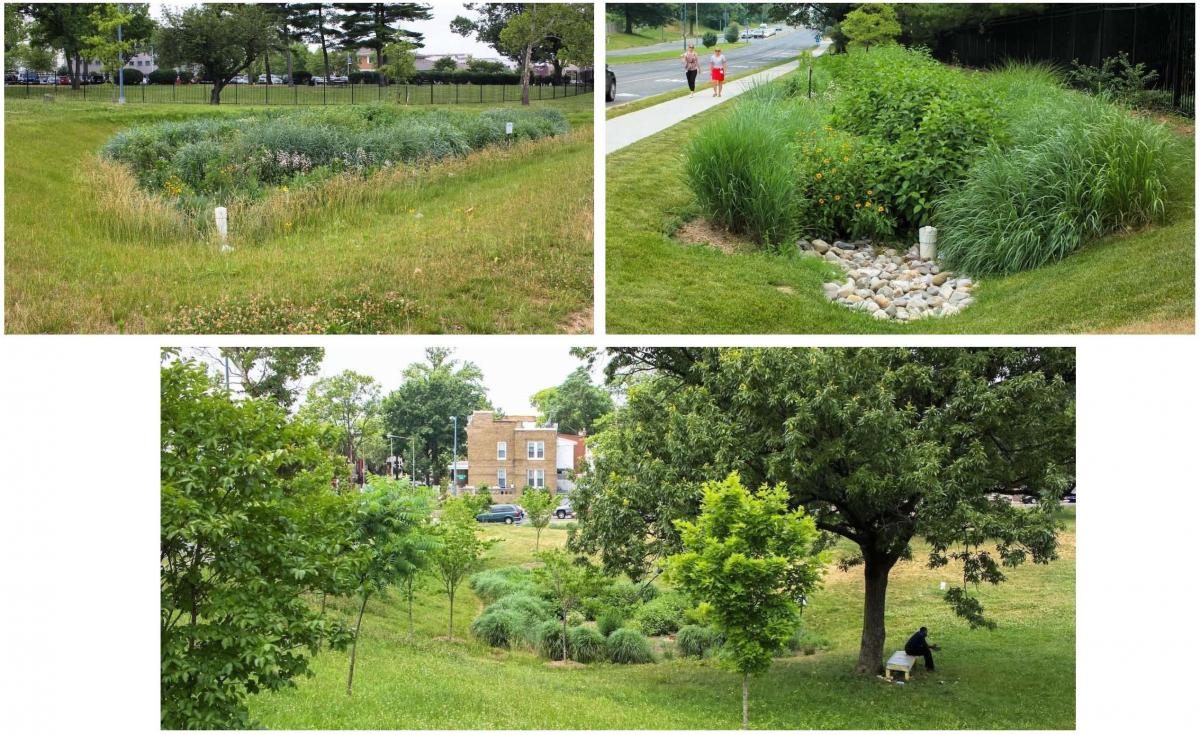 Schedule
Construction was completed in April 2014.  We thank residents, visitors and commuters for their patience during this time!
Project Location
Bioretention was installed at the locations depicted with yellow triangles below.