Poplar Point Pumping Station Project
Overview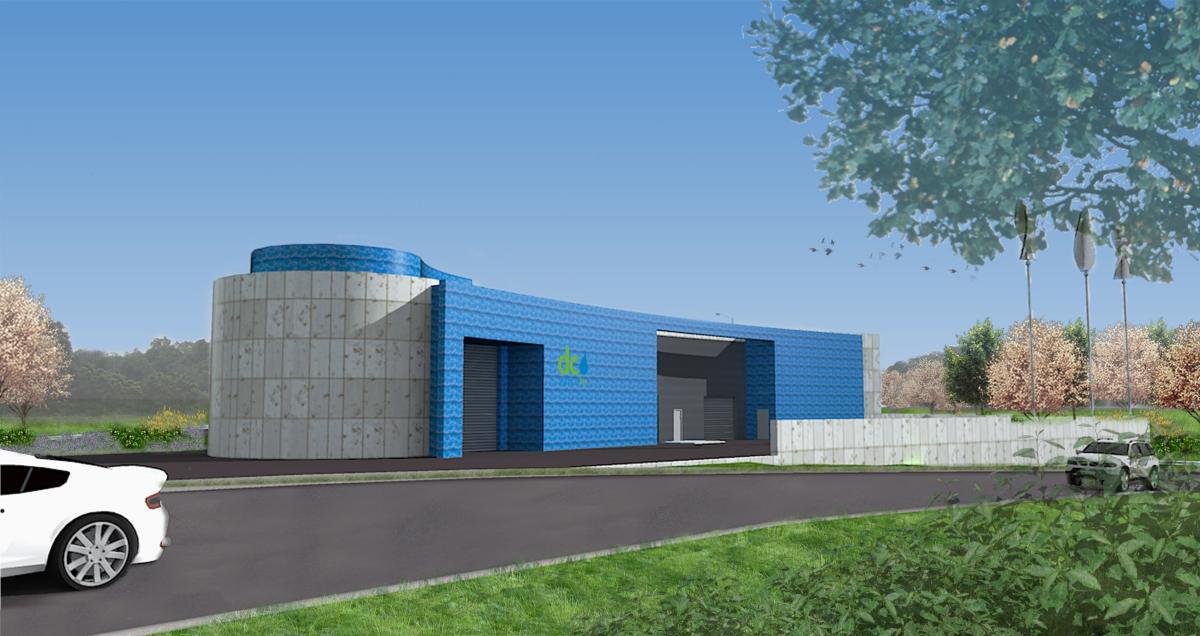 Construction is underway on the 55 million gallon per day Poplar Point Pumping Station (PP-PS), which is situated between South Capitol Street, Suitland Parkway and the Anacostia Freeway in southeast DC. The new Pumping Staton will replace the original Poplar Point Pumping Station which has served the District since 1915. The PP-PS will handle sewage flows from much of southeast DC. Sewage will flow by gravity to the PP-PS through the existing Anacostia Main Interceptor, where it will be "lifted" and discharged into the major sewers that deliver flow to Blue Plains Advanced Wastewater Treatment Plant. At that point, sewage collected from this area of the District will be treated and discharged to the Potomac River. The PP-PS will incorporate green design elements such as photovoltaic solar panels, an extensive green roof and green infrastructure incorporated into the landscape.
Scope of Work
Construction of a new 55 million gallon per day sewage pumping station
Construction of a new Anacostia Main Interceptor Diversion Sewer to convey flow to the pumping station
Construction of a new Barry Road Diversion Sewer to convey flow from the Barry Road area to the pumping station
Installation of a chamber to deliver sewage to the main sewers that connect to Blue Plains
Schedule
| Item | Date |
| --- | --- |
| Construction Start | January 2015 |
| Construction Finish | March 2018 |
Partners
DC Water is currently working closely with multiple stakeholders to provide timely information about the project, to solicit input, and to ease the burdens of construction. These stakeholders include residents, other utility service providers, District Department of Transportation, District Office of the Deputy Mayor for Planning and Economic Development and the Commission of Fine Arts. DC Water is also coordinating with Advisory Neighborhood Commissions to provide regular updates.
Project Location Map