Your DC Water bill at work
The median age of water pipes in the District of Columbia is 79 years. This means half of the 1,300 miles of pipe under the streets was installed before 1936. For many years, customers did not pay for the maintenance of this system. Now, as our pipes begin to pass their life expectancy, DC Water is aggressively working to upgrade the system.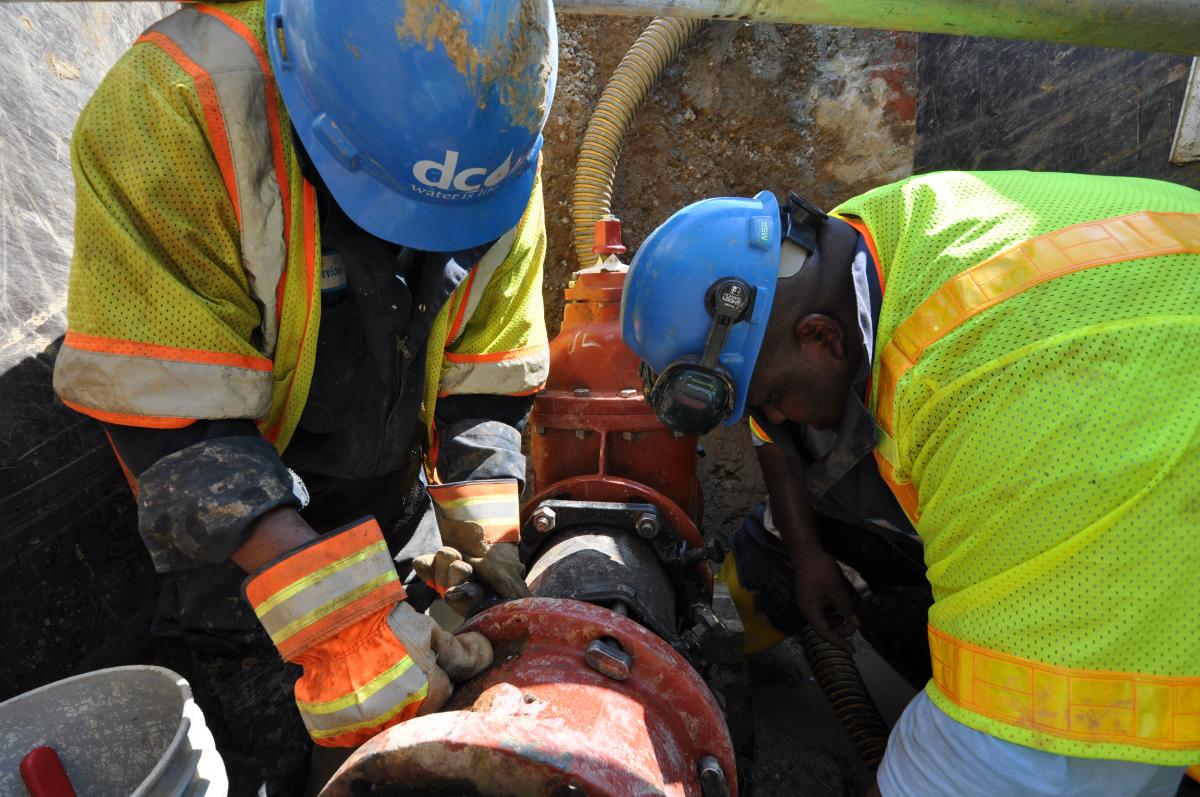 Dedicated Funding
Beginning on October 1, 2015, DC Water has separated the cost of replacing aging pipes from general consumption charges. We studied other utilities nationwide to find the best way to pay for this additional investment. We found that the most equitable solution is a fixed fee based on the amount of access to the water system a property needs. The new "Water System Replacement Fee," which is based on the size of your water meter, ensures there is a stable, dedicated funding source to replace our aging water system. Even with the Water System Replacement Fee, it will take 100 years to replace all of the water pipes in our system. Customers enrolled in the Customer Assistance Program (CAP) do not pay the fee.
This program raises approximately $40 million to replace 1% of our water infrastructure every year. That includes the pipes, valves, and pumps used to distribute clean drinking water to all of our customers across the District. That's also double the national average.
General Manager George Hawkins explained the need for the additional investment in this video, shared with customers before the fee was implemented.