Successful DC Water Training Program Highlighted at Council Hearing
November 21, 2019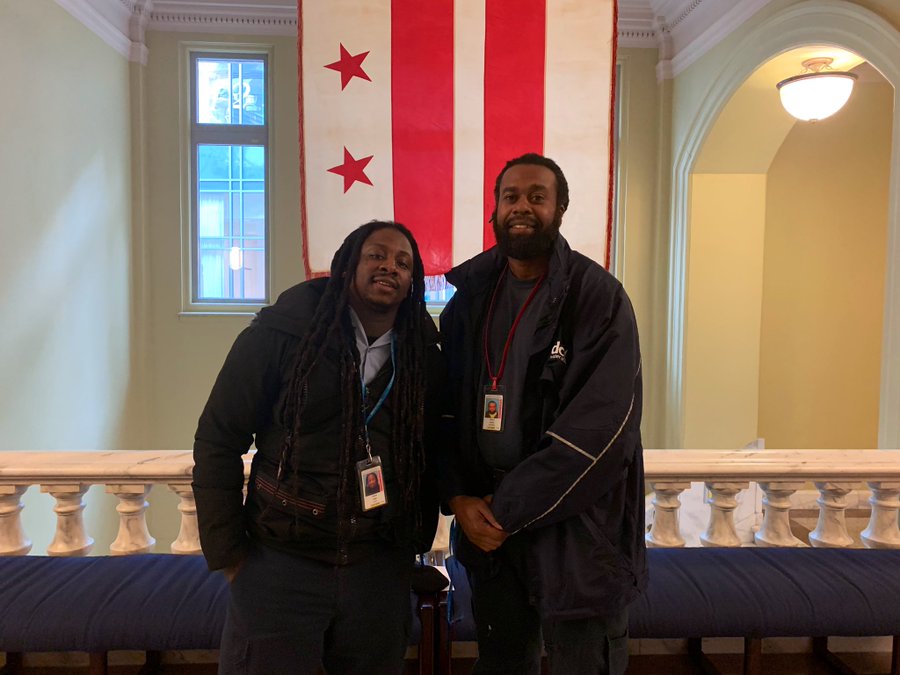 WASHINGTON, D.C. - Two successful DC Water apprentices testified before a DC Council hearing today about their experience with training and employment and how the authority is assisting returning citizens and other District residents seeking jobs.
Damion Sams, a Ward 7 resident and a plumbing apprentice, and Richard Salmon, a Ward 8 resident, and a sewer service worker, told their personal stories at the John A. Wilson Building as part of a hearing evaluating District government workforce development programs.
The hearing was convened by Council member Elissa Silverman, Chairwoman of the Council Committee on Labor and Workforce Development.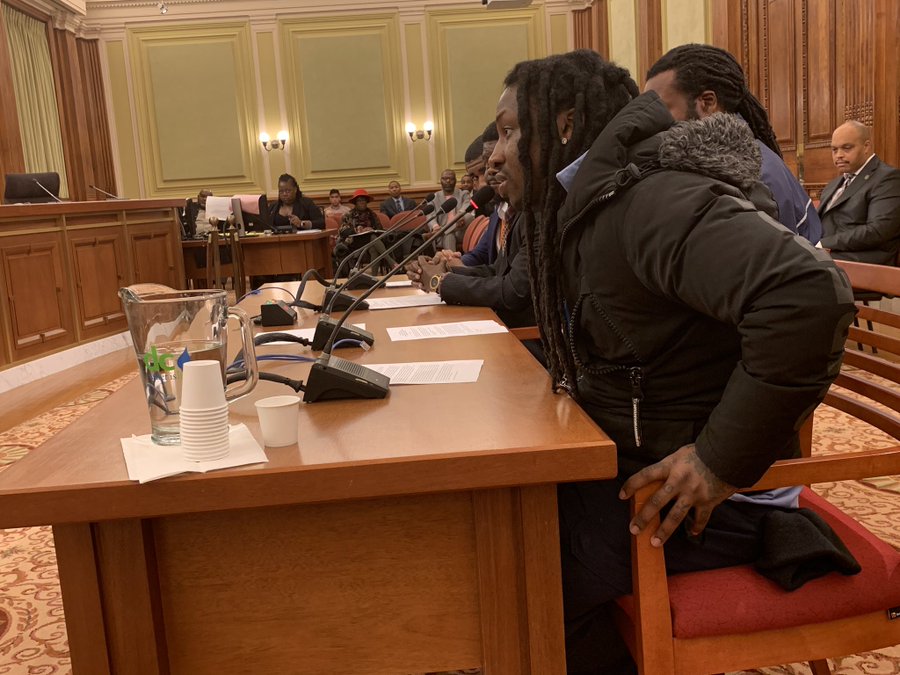 "I am grateful that DC Water opened its doors for me. If it were not for Project Empowerment, I would not be here today," testified Mr. Sams, who said he also is trying to be an advocate for more opportunities for youth to help deter violence and helps at a boxing gym in his neighborhood.
Mr. Salmon said he has gained custody of my two daughters, Anya, and Reagan and also recently purchased his first home in DC through the Home Purchase Assistance Program (HPAP). This program "prepares you not to just to get a job, but to keep and maintain the job, by teaching participants how to navigate various job cultures," Mr. Salmon testified.
In addition, Korey Gray, who serves as the compliance officer for DC Water and oversees many of the authority's training and contracting programs, also testified and said the key to success is setting meaningful targets and being focused on job placement, not simply training for the sake of training.
"You need to have goals and measurements," Mr. Gray said." DC Water and Project Empowerment created an opportunity and helped prepare our trainees to be successful. But we did not create a hand out."
Mr. Gray said DC Water set a goal that 80% of participants would successfully complete their training programs, and 50% of those graduates would become employed.
During that time, 14 DC residents were referred from the city and enrolled in a DC Water skills training program. Under DC Water Chief Executive Officer and General Manager David Gadis, DC Water has continued to prioritize creating opportunities for District residents, through hiring and contracting opportunities.