Customer Initiated Full Lead Replacements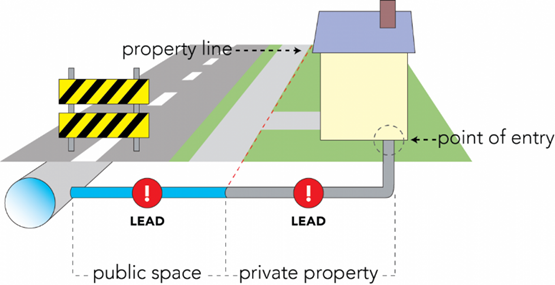 If both the public and private portions of service pipe are lead, and no capital improvement projects are planned for the neighborhood, customers can enroll in the Voluntary Replacement Program. Similar to replacement during construction projects, DC Water will pay for all work in public space and coordinate work so both portions are replaced at the same time. The property owner pays for work on private property.
Replace Lead Service Pipes to Reduce Your Risk of Lead Exposure 
DC Water encourages the full replacement of lead service pipes in public space and private property through our voluntary lead service pipe replacement program. Requests for lead service pipe replacement must be made by the property owner. DC Water strongly encourages tenants of single and multi-family residences to request that the property owner call Customer Service at (202) 354-3600 or email lead@dcwater.com to take advantage of the opportunity for lead service pipe replacement. 
Customers that have had the public portion of the service pipe replaced with copper but still have lead pipe on the private portion of the service pipe are eligible for a discounted replacement through our assistance program.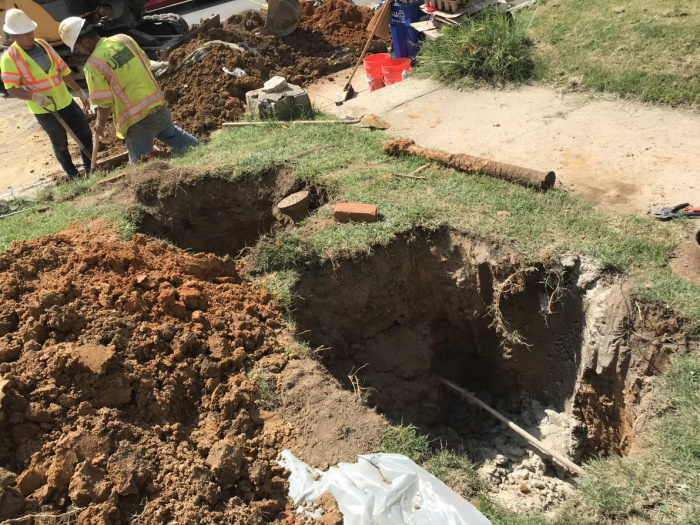 Eligibility Requirements 
The individual requesting the replacement must be the property owner. 
 
Street location is not planned or scheduled for a capital improvement project in the next two years that would include future lead service replacement work. If a project is planned, customers will be eligible for lead service pipe replacement during the upcoming capital improvement work. 
 
Street location is not included in the District Department of Transportation's (DDOT) Asset Management List. Streets on this list are suspended and ineligible for any type of construction project — including a lead service pipe replacement — for a five year moratorium period. A lead service replacement may be reconsidered when the moratorium expires. 
 
DC Water records indicate the water service pipe is lead in public space and the property owner confirms a lead service pipe material on private property. If records indicate the service pipe is "unknown" or "not verified" in public space, an DCWater inspection must confirm the material is lead. The customer must provide documentation to confirm a lead service pipe on the private property (i.e. photos, plumber's or home inspection report, or other documents of qualified professional statement). 
 
Property owner hires a private plumber or the DC Water contractor to perform the lead service pipe replacement on private property. A private plumber must obtain an approved permit and coordinate replacement with the DC Water contractor. A property owner may hire the DC Water contractor and negotiate the terms of the replacement with the contractor. DC Water does not endorse or require the use of DC Water contractors for private property replacement. 
 
If a property is undergoing renovation, the property owner may not be eligible to participate in the DC Water voluntary lead service pipe replacement program. Properties are not eligible if the DC Construction Codes require an upgrade to the existing water service pipe. In this case, property owners may be required to perform and finance the entire water service pipe replacement in private and public space.