Traffic Advisory: Travel and Parking Restrictions on Rhode Island Ave NW
September 05, 2019
(Washington, DC) – In preparation for construction work associated with the Northeast Boundary Tunnel Project (NEBT) (dcwater.com/NEBT), DC Water's contractor will begin removing portions of medians on Rhode Island Avenue NW between 2nd Street NW and Florida Avenue NW. As work begins during the week of September 9, 2019, traffic and parking restrictions will be in place in support of construction work. Work hours are between 7:00 AM and 7:00 PM, Monday through Friday and this work will take approximately three weeks to complete.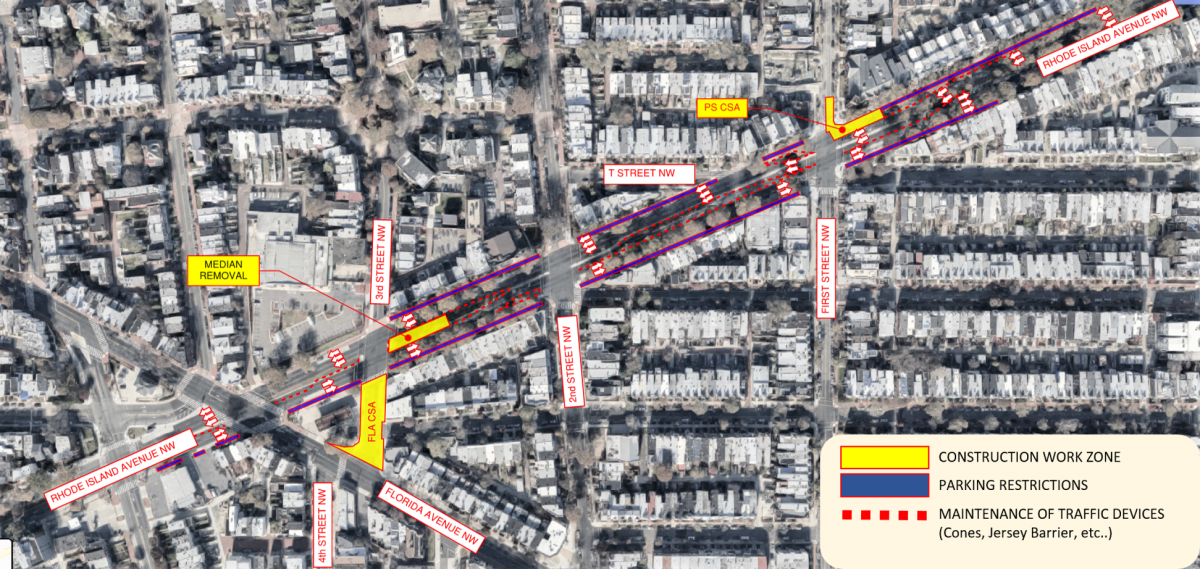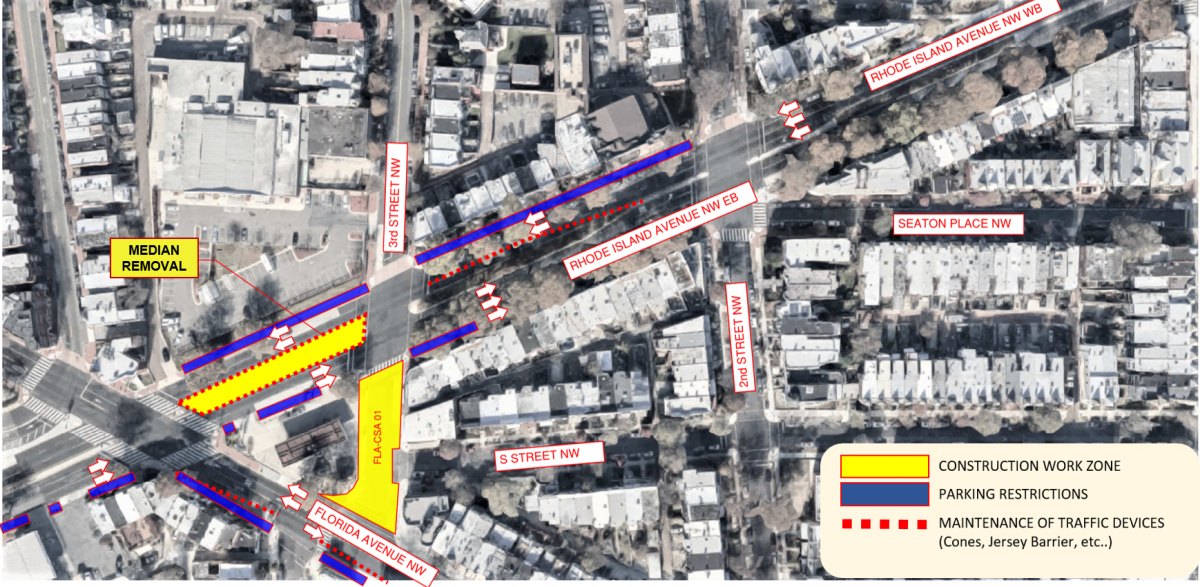 A portion of the median on Rhode Island Avenue NW between 3rd Street NW and Florida Avenue NW will be removed first followed by a portion of the median between 3rd Street NW and 2nd Street NW. This work will require the removal of six trees from the medians. Trees that are removed will be replaced at the completion of the project in early 2023.
Travel and Parking Restrictions
Traffic on Rhode Island Avenue will be reduced to two lanes in each direction.
Parking restrictions in both directions of Rhode Island Avenue NW will be in place between New Jersey Avenue NW and North Capitol Street NW.
Additional Information
People who live or work near the affected locations will notice additional construction equipment and personnel as well as noise associated with construction activities.
Commuters and pedestrians will notice road signs and/or flagging personnel directing them safely around the worksite.
Pedestrians will notice detour signs directing them around crosswalks closed during construction.
Project Details
The Northeast Boundary Tunnel is the largest component of the Clean Rivers Project. It begins south of RFK Stadium and will extend north to Rhode Island Avenue, NE and west to 6th Street NW. When complete, the approximately five-mile long tunnel will significantly reduce chronic flooding in areas it serves, as well as reduce the amount of combined sewer overflows into the Anacostia River.
###
For more information, please contact
24/7 NEBT Hotline: (800) 988-6151