Traffic Advisory - Traffic Restrictions on 4th Street NE
August 09, 2018
(Washington, DC) – As part of its Northeast Boundary Tunnel (NEBT) Project, DC Water is initiating work at the 4th Street Construction Site (CS) beginning on August 21, 2018. The 4th Street CS will occupy both northbound lanes of 4th Street NE between Rhode Island Avenue NE and Adams Street NE, reducing travel to one lane southbound. Lincoln Road NE is the alternate route providing access to northbound 4th Street NE, north of Rhode Island Avenue NE. Construction at this site will continue through January 2022.
Important Information:
Lane closures will occur on 4th Street NE in both directions. Only one southbound lane will be open between Bryant Street NE and Rhode Island Avenue NE.
Motorists and bicyclists will share the southbound lane.
Traffic signs will be set up throughout the area to alert motorists of the closure.
Some traffic delays within the vicinity of the work areas are anticipated and motorists are advised to use alternate routes.
Construction Schedule:
Construction begins August 21, 2018 and is expected to end in January 2022.
Construction hours are between 7:00 AM and 7:00 PM, Monday through Friday.
Haul hours are between 9:30 AM and 3:30 PM.
The 4th Street CS is composed of four construction staging areas which will each occupy a different location of 4th Street NE and Rhode Island Avenue NE. A traffic advisory will be distributed prior to the initiation of each construction staging area. On August 21, Construction Staging Area 1 is being initiated.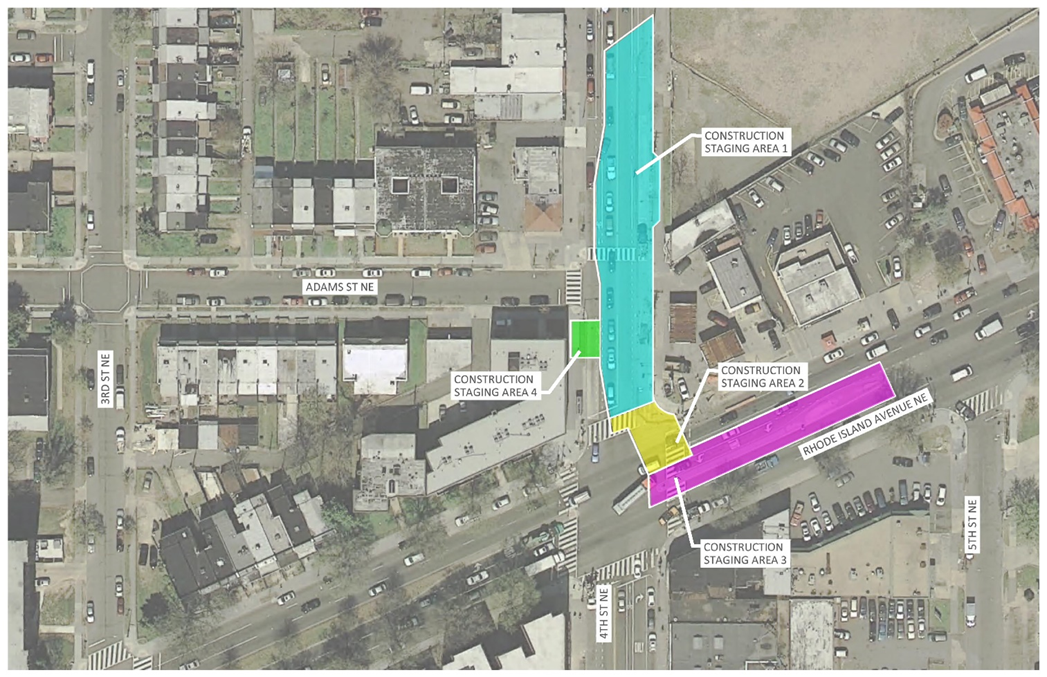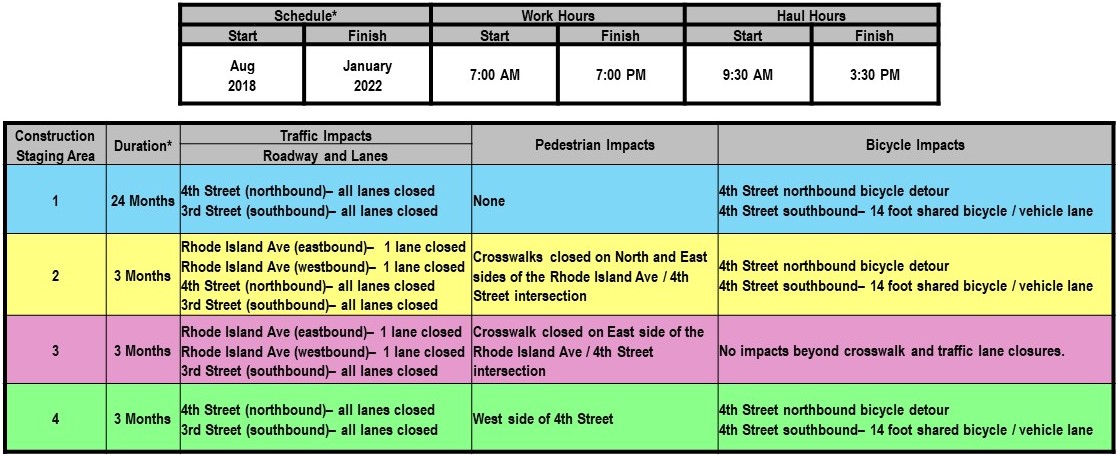 The Northeast Boundary Tunnel is the largest component of the Clean Rivers Project and will start south of RFK Stadium and extend north to Rhode Island Avenue NE and west to 6th Street NW. The Clean Rivers Project will reduce combined sewer overflow volume annually by 98 percent for the Anacostia River and by 96 percent system-wide.
###
For more information on the Northeast Boundary Tunnel Project, visit dcwater.com/NEBT or contact Hadiah.Jordan@dcwater.com